I DID MY DAMNEDEST / 2023



This work aims to terramorphize the human desire for safety and connectivity, through the home engineering practices and materials used by the North American Beaver (Castor canadensis).
I WOULD FIRST LIKE TO ACKNOWLEDGE ALL THE INDIVIDUALS THAT CONTRIBUTED TO, AND THAT WERE RECORDED, IN THEIR OWN ENVIRONMENT; FOR THIS ARTISTIC ENDEAVOUR. ADVOCATION FOR SIMPLE RITUALS OF ACKNOWLEDGEMENT ARE IMPORTANT TO PREVENT THE DEVELOPMENT OF AN UNDESIRABLE MECHANICAL ATTITUDE TOWARD ONE'S WORK WITH NON-HUMAN ANIMALS.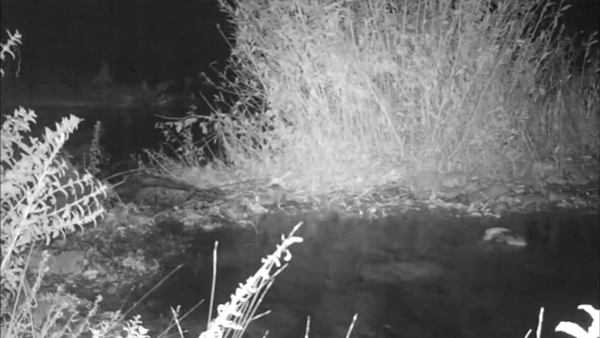 DAMNED:

Beaver dam/shelter discarded building materials, fishing line, Black paint, motors, 3-channel audio. Each: 33 x 40 cm | Displayed: 110 x 40 cm




TV TREE OF TECHNOLOGICAL CATACLYSM:

2 CRT monitors, media players, one channel video, beaver chip offcuts.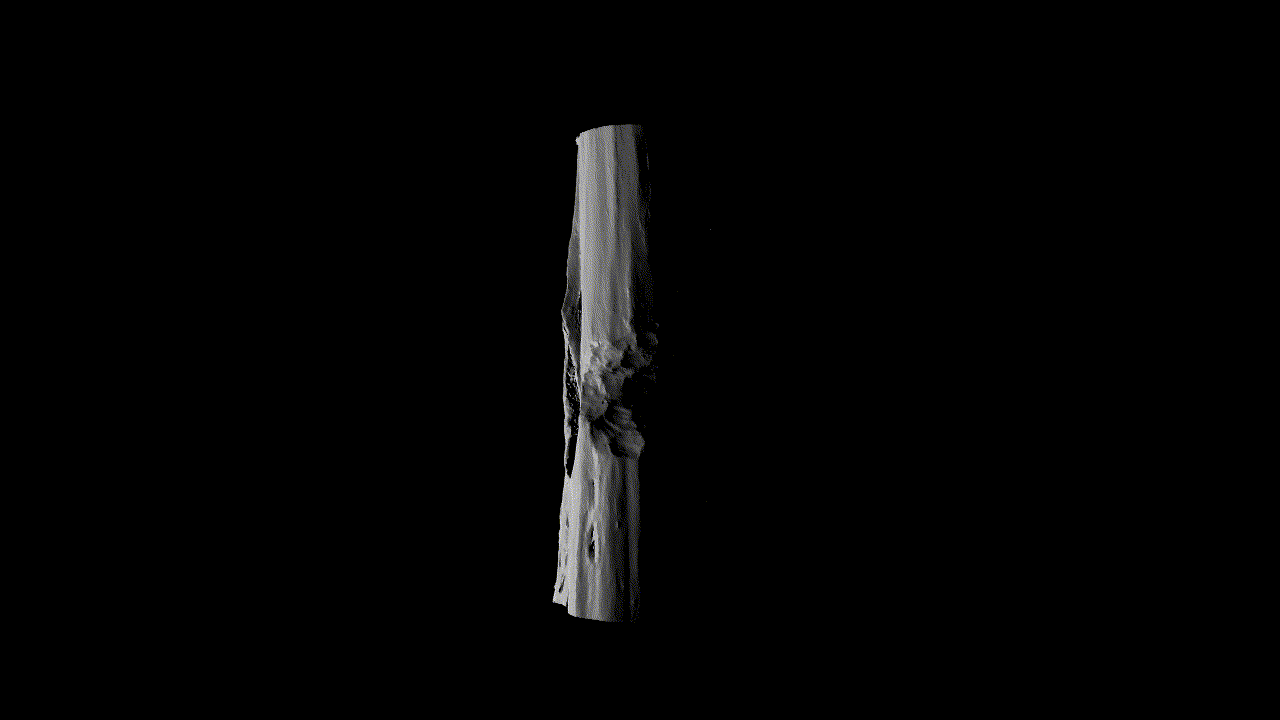 Isso não é uma árvore
[After René Magritte's The Treachery of Images]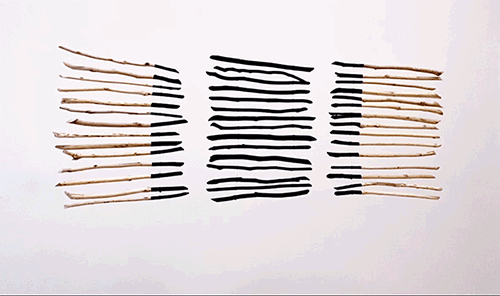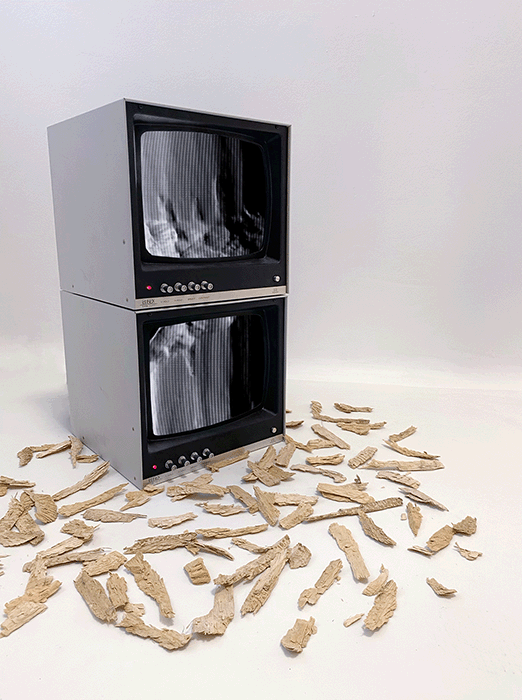 The many attempts of human animals to re-integrate with nature have been thwarted by inward facing thinking, greed and accelerationism. With the growing human population and increased demand for water and other resources, freshwater ecosystems are under a constant threat. To satisfy these human needs, we counterfeit the practice of damming and channelling water. While the impact on ecosystems is primarily a restorative one when engineered by beavers, it is the opposite when imitated en masse by humans - depleting resources and essentially eliminating the wetland to dry land.

In preparation for this project, I spent the past two years canoeing through the Kawartha Highlands in Ontario, Canada, studying beavers as safety engineers and camping in their environment. This project is an act of becoming, a deeply personal pathway to peace and partnership. Ultimate safety with one another is something that cannot exist as long as humankind continues depleting resources from non-humans and each other. If we do not learn from our earth, and cannot find the courage to connect with its natural cycles, we are damned to live in a future of solitude, void of safety, and void of home.




This work is divided into two allegorical chapters. One that offers humankind a future of safety in natural cycles, and a second that points towards technological acceleration.



CHAPTER I.



Damned

,

a hanging sculpture composed of discarded beaver building materials, is held together with fishing line and motorised to rotate in response to the three-channel audio (my heartbeat, the sounds of a river, and the warning slaps of a beaver tail). For a beaver to build a shelter or home, they must first create a safe environment for themselves by building a dam which protects the shelter from predators. Beavers are a 'keystone species' which means they are important precisely because they modify their environment in a way that helps other living organisms thrive. They are a matriarchal society, wherein the eldest female establishes the colony. If she passes without a daughter to take over the role, the safe site is abandoned.

The title of this body of work '

I Did My Damnedest

', is a quote from my vovó (Brasilian grandmother). She immigrated to the United States as a single parent with her four sons and attended university - ultimately receiving her PhD in romance languages. Isolated and alone, she found the courage to build a safe space for herself and her family, by actively participating and engaging with her community. This phrase and action embodies her commitment to life, so much so that it was engraved on her headstone after she passed.

It is common for women to feel unsafe travelling or entering a new space alone, although statistically they are more likely to be harmed by those they trust, in their own homes, than by a stranger. The deconstructed dam structure in the centre of the sculpture, rotates open and shut with the aid of a motor, signalling trust and an openness to build a safe connection with others. This soothing movement, while hopeful, remains stained with black paint, a dark echo of our failed patterned attempts to connect with each other, and on a larger scale, with our environment.




CHAPTER II.



TV Tree of Technological Cataclysm

is a silent, single channel video mapped to two CRT monitors. The ex-situ 3-D scan of a tree once used as nourishment and housing material by the beaver, rotates back and forth, fragmented between screens, losing its meaning and original dialogue through digitisation. Small beaver bite offcuts litter the ground, lying still as a record of non-human terrestrial communities. What implications does the rise of technology have on non-human identities - and how are they recollected and redefined through a data-driven world? The TV Tree reshapes the digital space into fertile ground for embodied environmental knowledge and positions these modes of technological evolution into a rich sensorium for deeper connectivity.




---------------
ARTIST MULTIPLE
The work is to be shared in two perspectives, and can be activated or deactivated as needed by the viewer. This limited edition sheet music is a recording of my heartbeat transcribed. The black marks echoing the paint in
Damned,
silence the notes or allow them to play - depending on the clef you've chosen.
.